Experts on interior cleaning
of hose and pipe system
A projectile and it gets clean
The JETCLEANER system is based on the simple principle that a dry projectile is pressed with about 8 bars of air pressure through a pipe or hose and takes away all the dirt.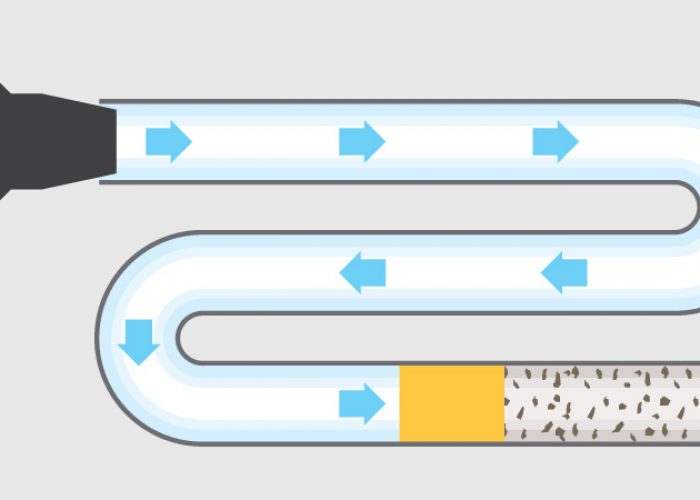 From Avesta to the US and Asia
The customer base, which initially consisted of a small number of Swedish companies, has grown strongly over the years. Geographical sales are mainly conducted in Scandinavia and Europe, but are also found in the US and Asia.
Eurocomp AB and the main users of the JETCLEANER method have been the hydraulics industry over the years. However, in the past decade, other industries and industries have discovered the method. These include the offshore, forestry, steel, pipe and hose, paint, construction machinery, truck, passenger car and aviation industries, etc. 
In recent years, Eurocomp AB has purposefully invested in a new machinery park with greatly expanded capacity to quickly and efficiently assist the market.