The JETCLEANER system is based on the simple principle that a dry projectile is pressed with about 8 bars of air pressure through a pipe or hose and takes all the dirt. Lengths up to several hundred meters can be cleaned depending on the compressor air capacity. The use is both simple and time-efficient and the method provides a documented efficient cleaning according to ISO 4406 and ISO 4407 purity standard, which is a requirement in most industries today.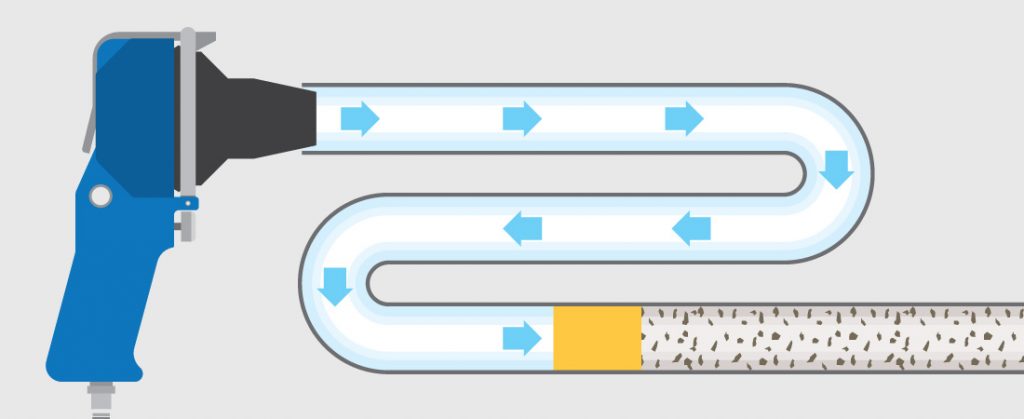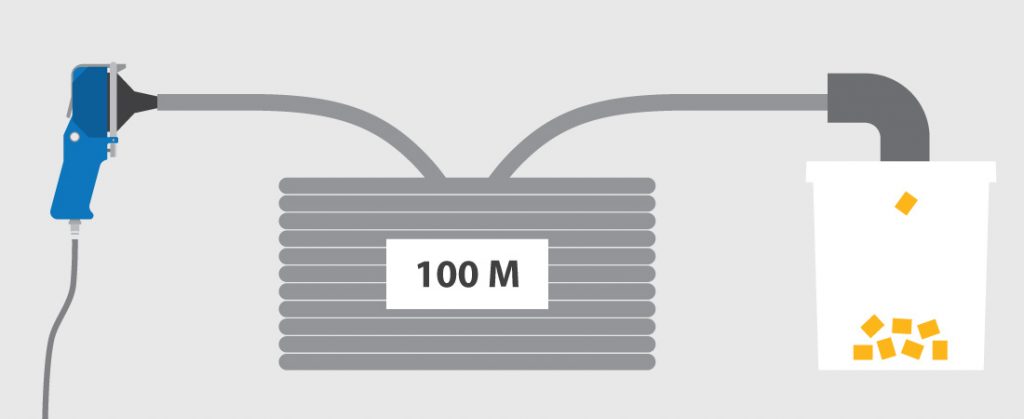 Choose the right projectile
Depending on what you are cleaning, it is essential to choose the right projectile to achieve a satisfactory result. Do you clean a hose or pipe, what material and dimensions it has, what kind of dirt should be removed and how many bends are there?
Our soft projectiles absorb and wipe away the particles while the coarse projectiles grind and tear away the dirt
Pistols and firing stations
Over the years, Eurocomp has developed a series of pistols and firing stations to meet the needs of the industry. So whether you need a permanent firing station in a production line, a durable gun for service within your own business or a more mobile solution for individual assignments, we have a product that fits.